caviar set
Regular price

Sale price

$276.00
Available
International Shipping
---
specifications

Material: black glass & mother-of-pearl

Dimensions (LxWxH): 180 x 120 x 23 mm

Weight: 2.5 kg (5.5 lbs)

Processing : Handwork
scope of delivery

1x black glass caviar bowl

2x real mother-of-pearl caviar spoons in a silk pouch
Shipping and returns

Shipping:

In Germany, the delivery time is approx. 3-5 working days.
(Switzerland, GB, EU domestic/abroad correspondingly longer)
Shipping is via UPS and is free within Germany. Shipping prices for international shipping can be found here.

Returns:

You can find details in our cancellation policy.
promise guarantee

Our products have been tried and tested by thousands of people. If you are not completely satisfied, our customer service is always at your disposal to find a solution to your problem.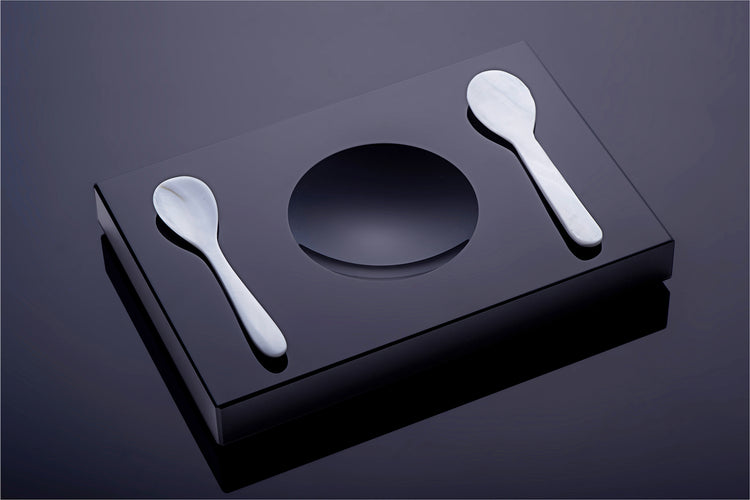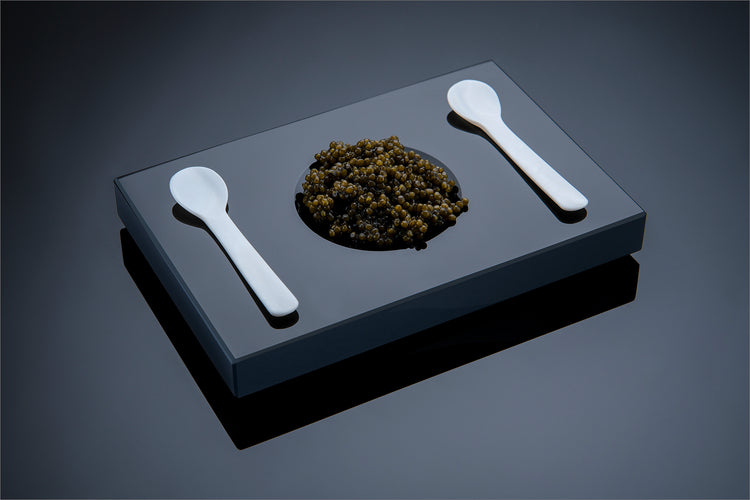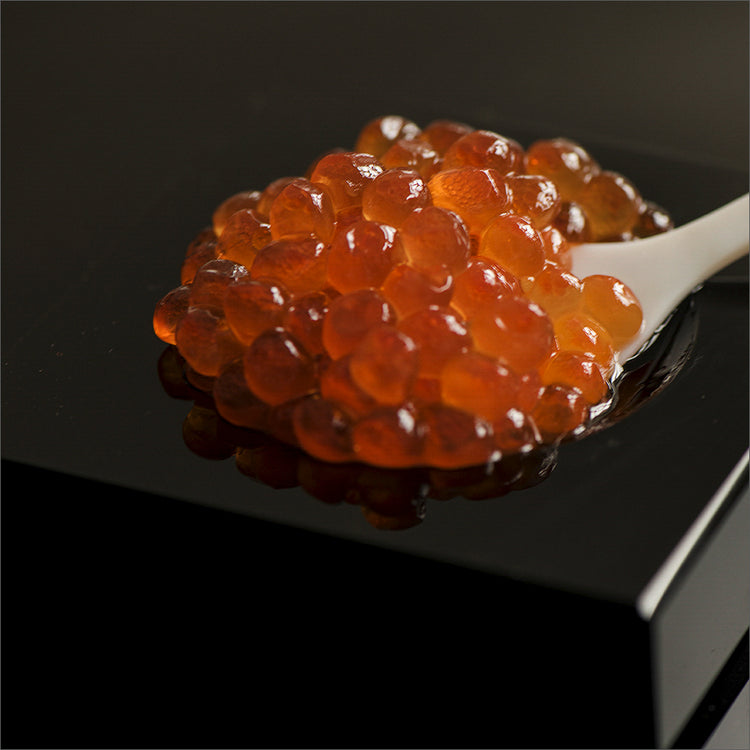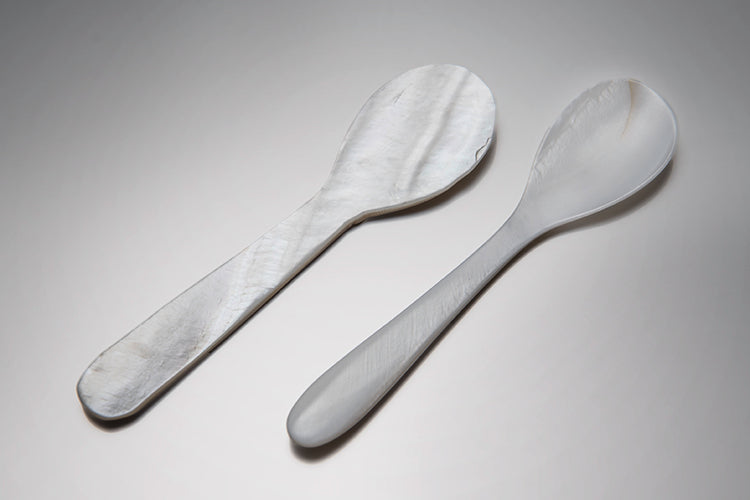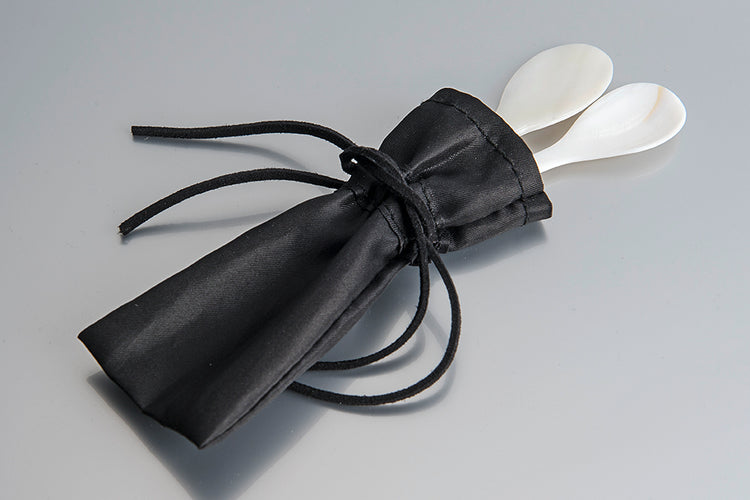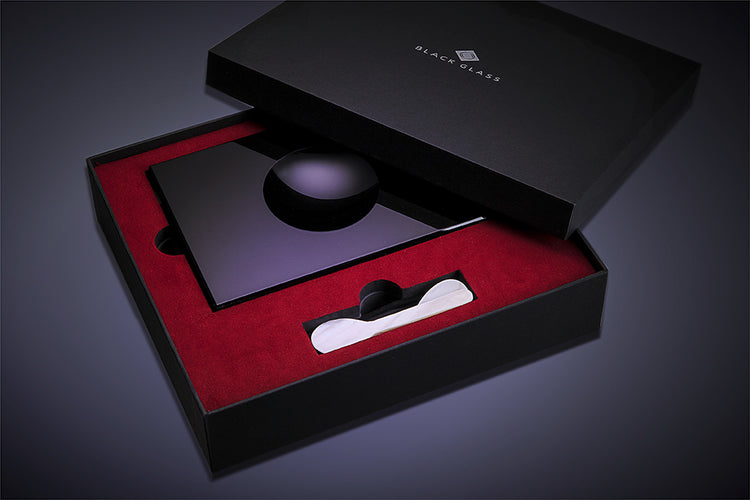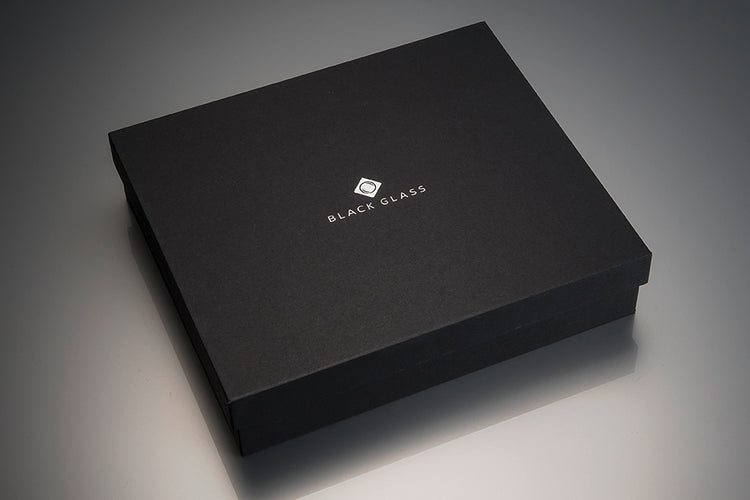 Product description
Really handcrafted & very special.
Each individual piece of this caviar service is handcrafted from unmixed black glass, a valuable, rare material. The perfect caviar bowl for lovers of puristic design and for stylishly serving all kinds of caviar.
For the best enjoyment.
Our black glass products are absolutely non-porous, with a hygienic, smooth surface. Glass changes its temperature very slowly and keeps its chilled state for a long time, so you can experience the full enjoyment.
Packaged in high quality.
In a high-quality gift box with a red vegan suede insert.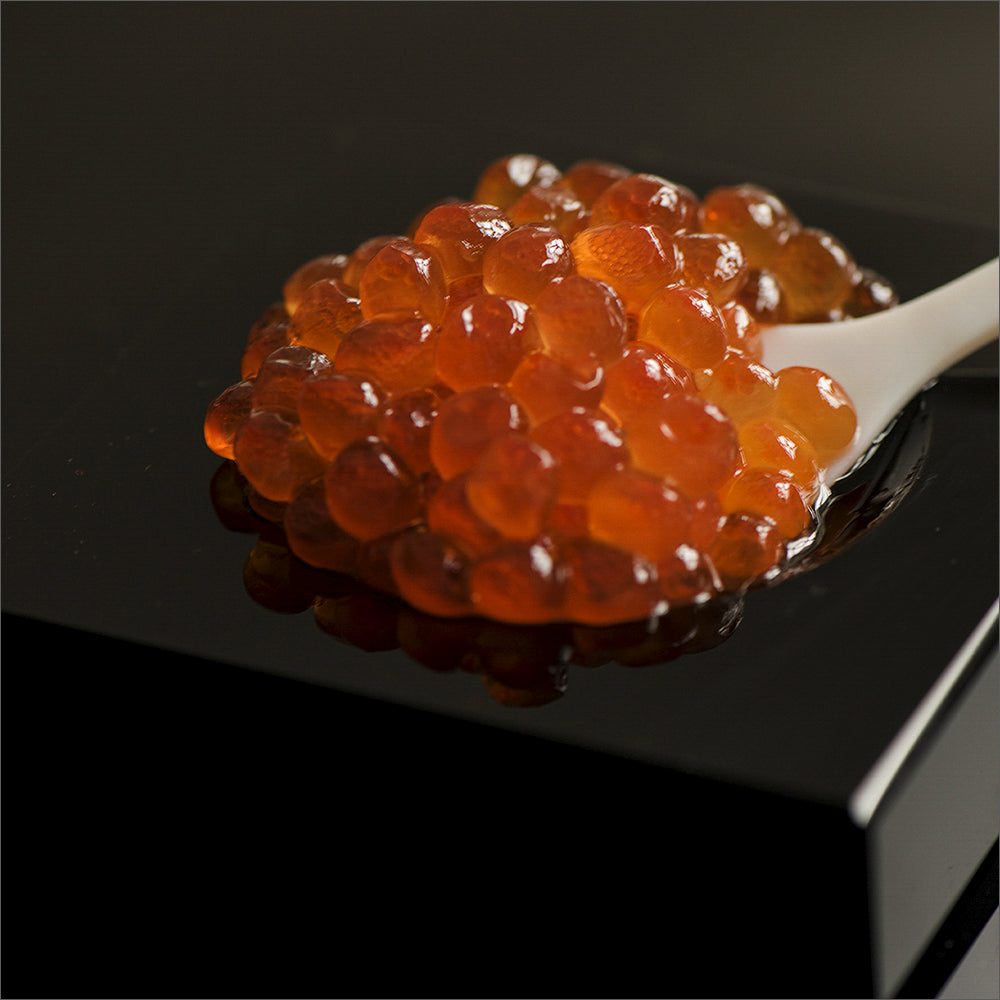 Serving suggestion for the real caviar
Caviar is always served chilled.
The classic side dishes are buckwheat blinis (very small pancakes) with sour cream, baked potatoes or potato pancakes with crème fraiché.
There are now no limits to your imagination.
Side dishes with a too strong taste of their own would mask the delicate taste of the caviar.
Caviar should not come into contact with metal or silver, which oxidizes and destroys the taste.
Preferably small spoons made of mother-of-pearl, horn or tortoiseshell are used.
The classic drinks that go with the caviar are vodka or dry, cold white wine.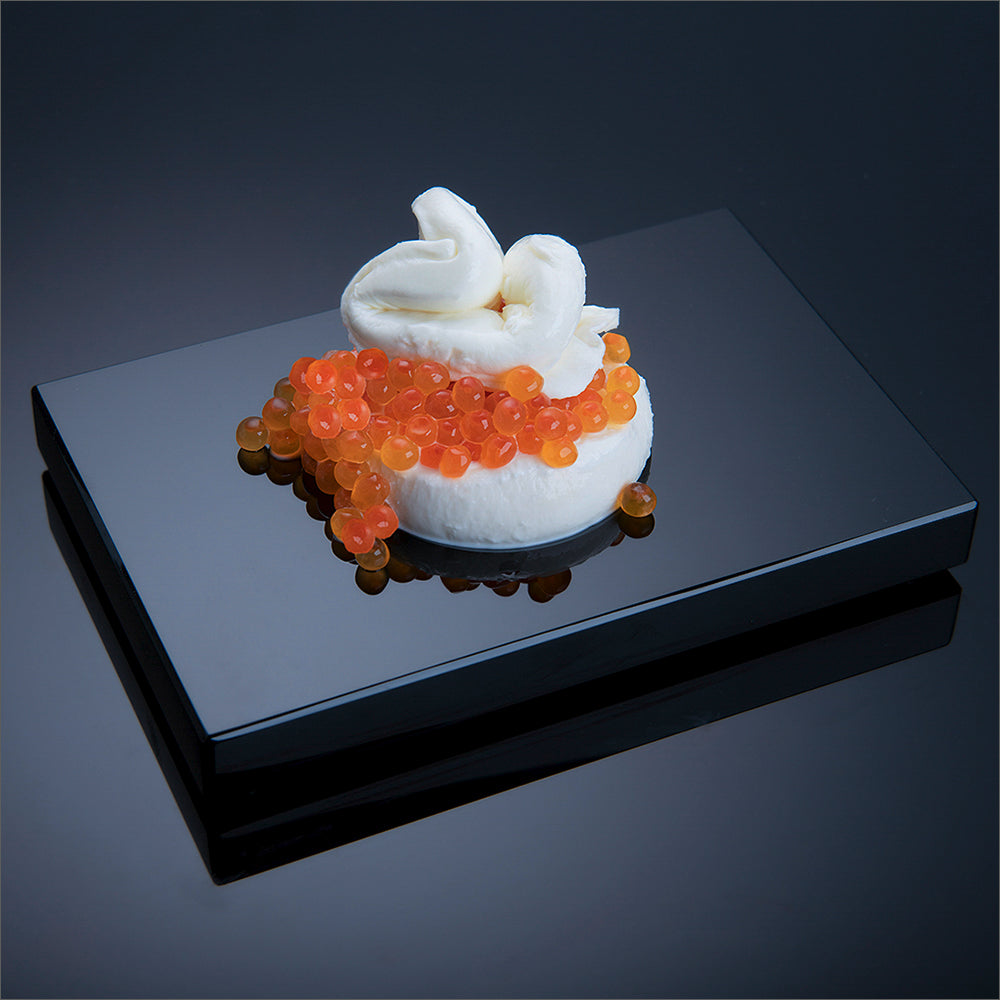 Quality characteristics of caviar
Fresh caviar smells of the sea and salt, has its own delicate smell and shiny, loosely sparkling grains.
Light caviar, iridescent between grey, silver-grey and golden brown, is more valuable. The ideal storage temperature for fresh caviar is -2°C. Lower temperatures would change the taste and texture of the grains. Fresh caviar is usually packaged in cans. Depending on the type of can, it can be kept for six weeks or longer if stored ideally.