Serving Platter (Sushi Set)
Regular price

Sale price

$553.00
Available
International Shipping
---
specifications

Material: black glass

Dimensions (LxWxH): 270 x180 x 23 mm

Weight: 6 kg (13.2 lbs)

Processing: handwork
scope of delivery

1x caviar bowl made of black glass

2x caviar spoons made of real mother-of-pearl
Shipping and returns

Shipping:

In Germany, the delivery time is approx. 3-5 working days.
(Switzerland, GB, EU domestic/abroad correspondingly longer)
Shipping is via UPS and is free within Germany. Shipping prices for international shipping can be found here.

Returns:

You can find details in our cancellation policy.
promise guarantee

Our products have been tried and tested by thousands of people. If you are not completely satisfied, our customer service is always at your disposal to find a solution to your problem.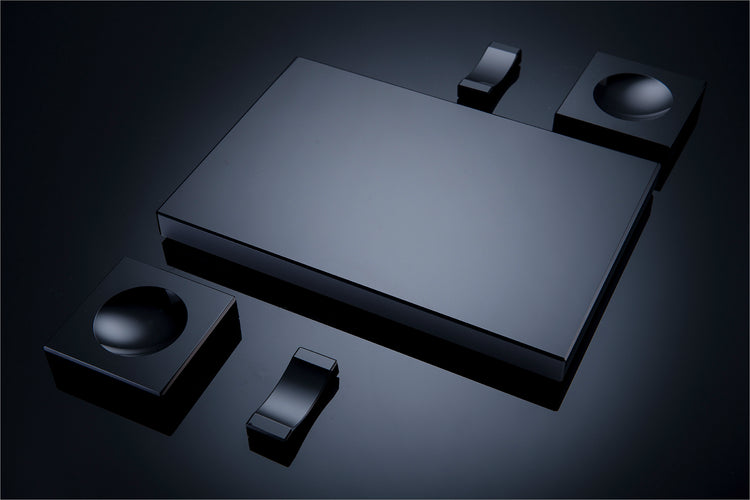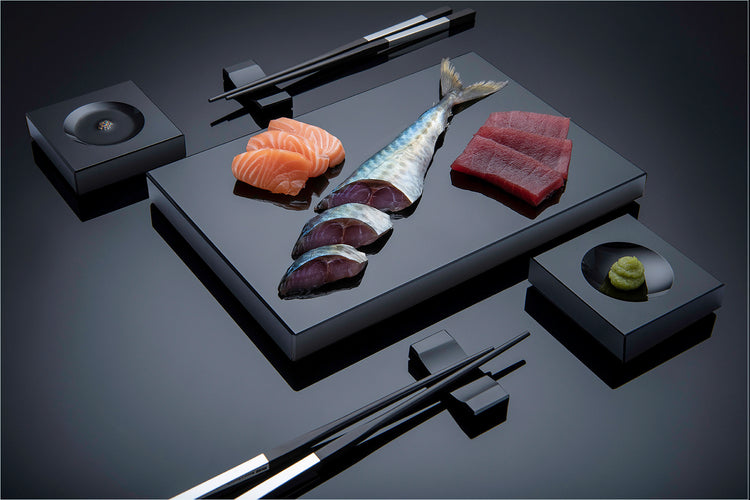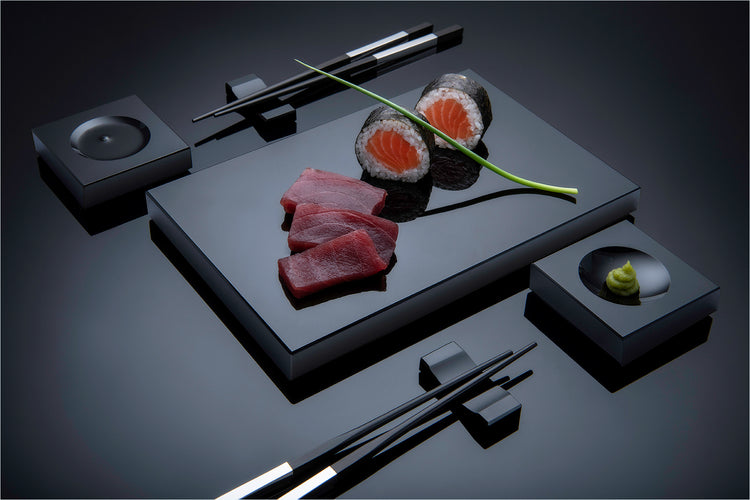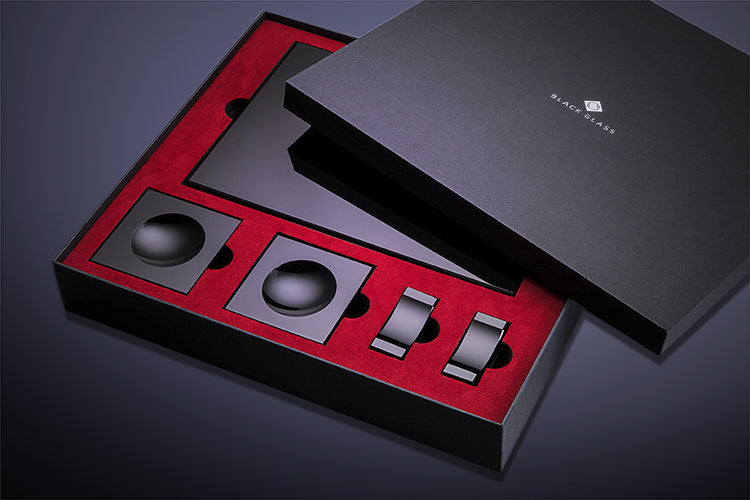 Product description
Really handcrafted & very special.
Each individual piece of this serving plate set is handcrafted from unmixed black glass, a valuable, rare material. Perfect for serving sushi and sashimi in style, as well as for arranging variations of the "Fusion Kitchen".
For the best enjoyment.
Our black glass products are absolutely non-porous, with a hygienic, smooth surface. Glass changes its temperature very slowly and keeps its chilled state for a long time, so you can experience the full enjoyment.
The serving platter can also be used for your own creations, making delicious desserts even more special and enjoyable for you and your guests.
Packaged in high quality.
In a high-quality gift box with a red vegan suede insert.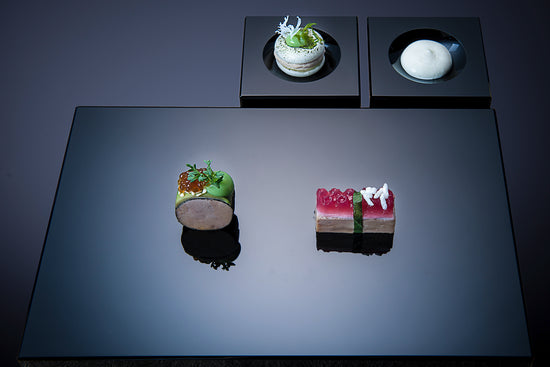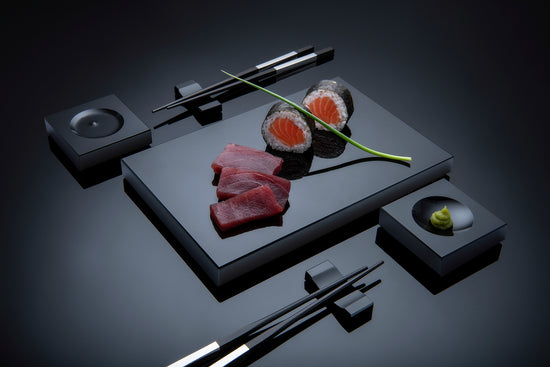 Hält länger frisch
Glas verändert sehr langsam seine Temperatur und behält lange seinen gekühlten Zustand. Perfekt zum stilvollen Servieren von Sushi und Sashimi.
Kulinarisches Erlebnis
Verführen Sie Ihre Gäste zu einem kulinarischen Restauranterlebnis mit eigenen süßen oder herzhaften Kreationen und lassen Sie die Augen und Geschmacksknospen Ihrer Gäste auf der glatten Oberfläche der Black Glass Servierplatte entdecken.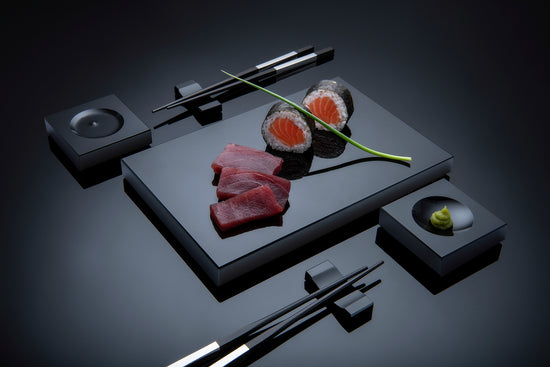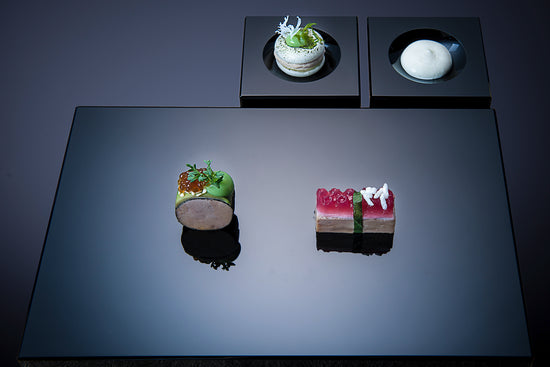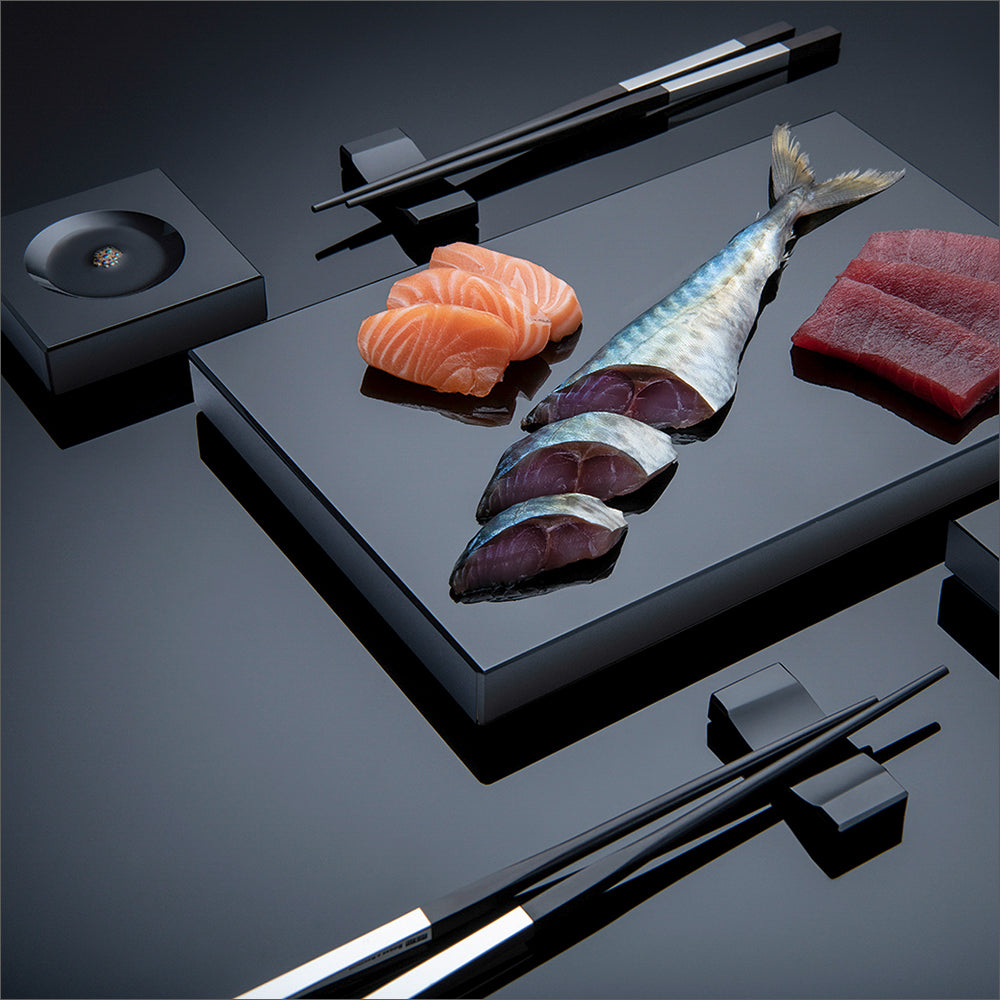 order in Japanese culture
Japanese cuisine is very focused on order, aesthetics and reduction. This philosophy has its origins in Japanese Zen Buddhism. Meditation requires inner and outer stillness. A tidy room with no objects in the way is necessary to meditate in peace.
In the classic Japanese sushi tradition, sushi is therefore served in a very "tidy" way, on banana leaves, wooden boards or bamboo mats.
No superfluous utensil should affect the enjoyment of sushi.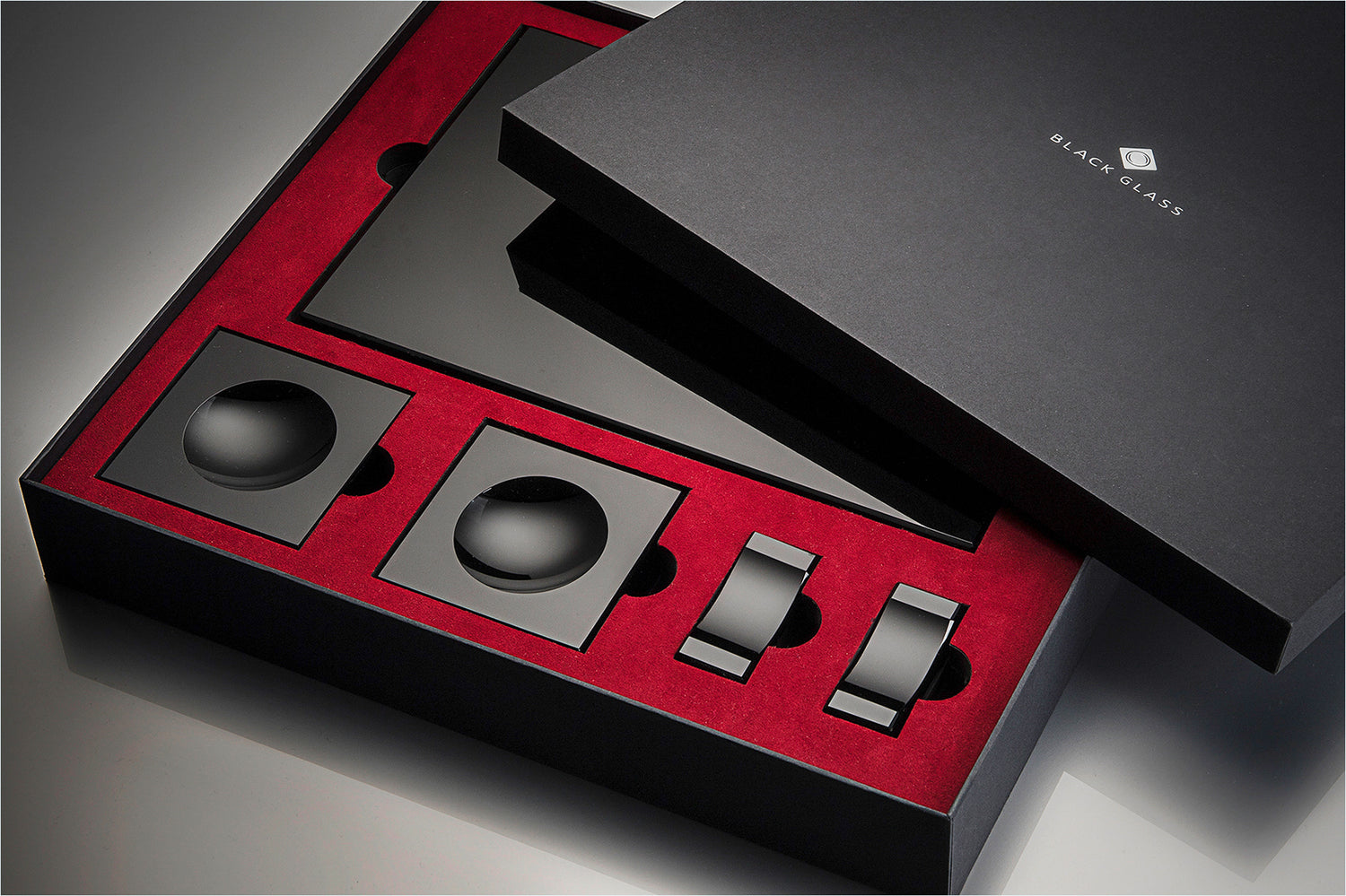 Today we serve...
these delicacies on simple but elegant sushi dishes.
The attractive decoration on a high-quality sushi set is therefore an integral part of the overall "sushi" experience and an essential part of the ceremony for every sushi master.
This is the little story about the sushi platter, the Sushi Dishes.